Monthly Archives: August 2021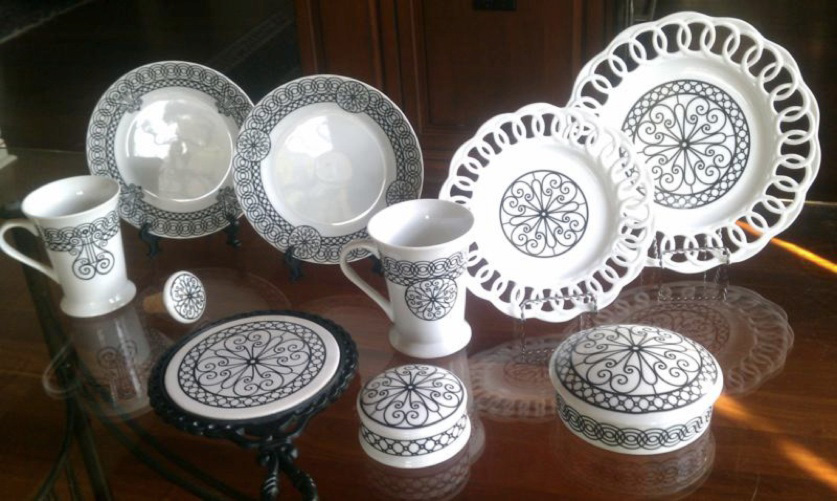 First Lady Jackie Kennedy schooled us on draping the lightweight beauties over bad hair days (not that she ever had any). Mary Tyler Moore was cute as a button with a square of silk tied around her adda-girl neck. And, to this day, rocker Steven Tyler ties multiple prints of poly on his microphone stand.
Scarves are an iconic accessory, to be sure. But what happens when they are emblazoned with icons? They make a statement within a statement. They also evoke memories, pay homage, and fish lots of compliments.
New York City native and decade-long Charlestonian Victoria Ubina is owner and co-founder of Nine Yards International and its brand label, the Victoria Ward Collection. As a design director, she pulls images – from the gates of Charleston to Savannah's Forsyth fountain – into her fabrics. She works with a talented team of illustrators and graphic designers from Tiffany & Co., where she worked for eight years, to create the silken accessories. More recently, she has begun offering porcelain pieces inspired by the ironwork and gates of the South, and is on the cusp of further artistic expansion.
During the month of April, residents of and visitors to Daniel Island have a unique opportunity to see Ubina's work when pieces from Nine Yards International go on display at the Honeycomb Café. Promising to be a very special show, it also provided us with a handy excuse to get to know more about Ubina and her journey.
Jennifer Johnston: Where did you develop a love for design, and at what point did you know you wanted to concentrate on textiles?
Victoria Ubina: Being the daughter of an artist, I grew up in a home where training in design was a constant. Our family dinner conversations focused on artistic critique rather than what I imagine other families discuss – politics or sports or current events. But I was inspired to market artistic vision since I believed that many true artists, like my father, often find it difficult to self-promote and, without exposure, their genius goes begging. While I had training in all decorative mediums, I loved textiles because they were the perfect canvas on which to tell a story.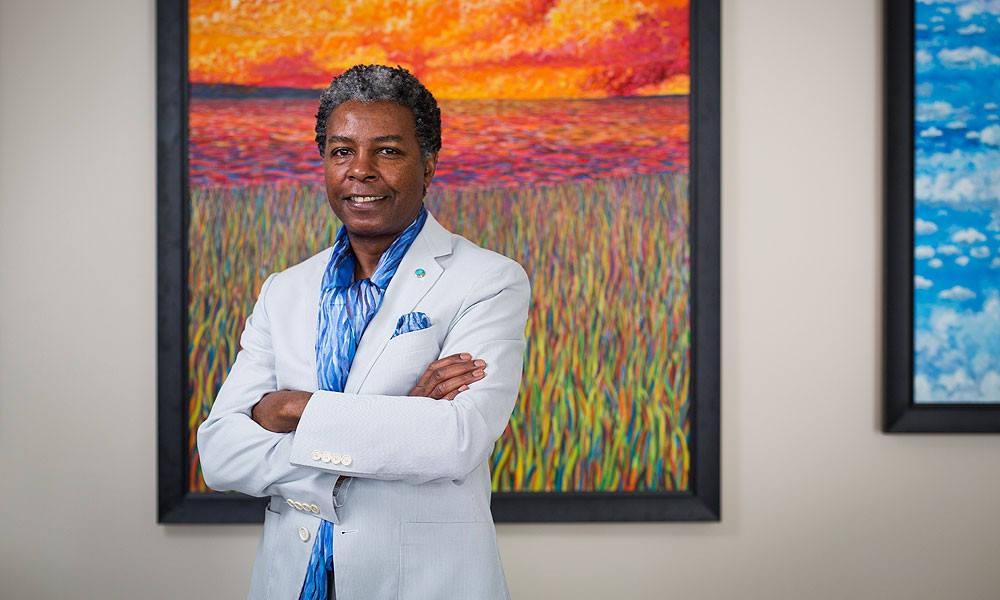 While Jonathan Green was attending the Art Institute of Chicago in the 1970s, far from his rural home in Beaufort County, he read Thomas Wolfe's novel You Can't Go Home Again and bristled at its premise.
"After reading the book, I can understand perhaps why some people feel that way, but I never wanted that book to taint my feelings about home," Green says.
During Piccolo Spoleto, Green will present a lecture with a slideshow of his work, which has always portrayed the landscapes and people of the Lowcountry.
Green grew up in Gardens Corner, S.C., a rural Gullah community where his family has lived on heirs' property for generations, and he never intends to leave his home behind. Today, as an internationally acclaimed artist based in Charleston, he still returns to Gardens Corner once a month to visit family and attend the church where his mother is a minister. His bright oil paintings still come entirely from memories of Gardens Corner — and nowhere else on earth.
"What I know is that my home is a place of survival for African Americans for 300 years, and that's not something I'd give up on very easily, nor would I want to," Green says. "And as an artist of expressions, I also know that the images of my people are not readily available. They're mostly in liquor ads and cigarette ads or some level of incarceration, and I wanted to be able to show to the youths of today and tomorrow that there is a culture. This is your culture, and I will paint it for you, keeping in mind humanity, love, and respect."
The Gullah, still largely based on the Sea Islands of Georgia and South Carolina, have deep roots in West African cultures. American planters purchased enslaved people from the region to work on rice plantations, which played an outsize role in South Carolina's economy by the mid-18th century. Along with their knowledge of irrigation and planting, the enslaved people brought art, foodways, traditions, dances, and a creole language.